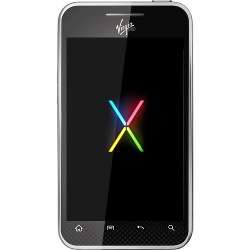 Today I will share a guide on How to change the boot animation of android device or boot screen of your Android. Android is one of the well known mobile OS for easy customization. Changing the boot animation of your Android phone, is also a type of customizing your phone. When I bought my new Android phone I was happy, I rooted my phone just next day of buying it. The first thing which irritated me is boot animation , which take 20-30 seconds to load each time when I restart my cell. So I started searching on how to remove or change this boot animation & yes I did. Though I didn't get any detailed guide over www, still with my 2days android knowledge I changed the bootanimation.
I think, that's a major irritating thing for you too, so why wait let jump into the guide to change the boot animation of android device.
Pre-Requirements
Your Android Device Must Be Rooted
Root Explorer.apk
And a boot animation which you want to use. (Must be according to your RESOLUTION)
How To Change Boot Animation of Android Device
1) ) Connect your Android phone to your PC via USB cable, and copy the downloaded boot animation & root explorer to the SD Card of your Android phone, and disconnect your Android phone from your PC.
2) Download this Rootexplorer.zip , extract it you will get Root Explorer.apk . Install the root explorer apk , open it
3) Goto system > media you will get stock bootanimation.zip . Long Press on the zip file & choose rename option.
4) Rename it to bootanimation.zip.bak (just add .bak extension)
4) Now go to the folder where you have placed the new bootanimation.zip file which you downloaded to use.
5) Long press on it & copy the new bootanimation.zip & goto system > media again.
6) Now in top-right corner of your Android Screen you will get a button written as Mount R/W. So click on that button once & it will get changed to Mount R/O.
7) Now at the bottom-left corner of your Android screen you will get a button Paste so click on it. (New boot animation file will be pasted there)
8) Now Long Press on the new bootanimation.zip file (bootanimation.zip).
9) A popup will appear, choose the option Permissions from there.
10) Now another popup will come, Tick all the boxes on it & click on OK.
11) A message will appear Permission changed successfuly. (May not come also)
12) Now Reboot / restart your device & you will be able to see the new boot animation.
Note: If this tutorial worked for you (and it should work), please leave a comment below. Thanks.