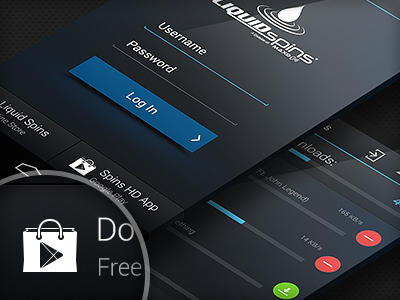 full!screen requires a rooted device. If you want to root yours, head over to our compilation of Android root guides.
The translucent buttons in the two corners can be tweaked aesthetically and configured to perform different actions on different triggers. Single tap, Long tap and Swipe are the available triggers, and you can choose from quite a few actions for each of them that I will mention in a while.
The app does not interfere with the running task at all, and especially in the case of a video, it seems very unobtrusive and doesn't effect the video playback or the overall experience. I tried it while running a game as well, and the result was equally impressive.
Before running into customizations and button configuration, one needs a quick way of launching the full screen mode without having to launch the app itself every time. For this purpose, check 'Show' Notification' to add the app's persistent notification to the status bar. Taping the notification will launch the full screen mode instantly.
If you truly want to customize the buttons, I suggest you hit the apps menu button and select 'Extended Settings', otherwise a few settings such as Color, Long Click Time, Feedback and more will be restricted. These options are pretty much self-explanatory.
The buttons can be configured independent of each other in terms of their positioning and trigger actions. Available actions for the triggers include recent apps, Open apps menu (task switching), notifications, back, home, restoring the status bar, and even a pie-style menu, which is additionally configurable.
full!screen is available for free, but there is also a paid Plus version that offers an automatic mode where you can define apps that will automatically trigger full!screen when launched, and turn it off when you exit them.